We have a White Label copy trading platform for both MetaTrader 4 and MetaTrader 5. Create your own Forex brand and use МТ Manager to create unique trading conditions for your clients. Choose FX BACK OFFICE for the fastest integration the market has to offer. Our easy-to-use FXOD CRM help you to maximize revenue for your FX brokerage agency.
As the admin, you can add any trading platform right from your administration interface. All you need is login credentials for a manager account on the platform. You can add as many servers as you require, including mixing different platform types, and your clients will see all their account data in one place. Another key difference between the platforms is the compliance process. MetaQuotes, on the contrary, tries to find out whether the broker is reliable or not before the purchase goes through. Their compliance process requires customers to have the correct jurisdiction, bank accounts, and so on.
Our FXOD CRM of Trade Soft will guide your agents to carry out the appropriate strategy to engage and capture more leads. As a result, you will sell smarter and expand your business faster even while working from remote location. Thus, empower your teams to provide great customer service from anywhere by providing automated guidance for all types of leads, contacts and clients. Also, it helps the team to maintain constant contact with the existing traders onboard and ensure maximum retention. Reach your traders by integrating your platform with your phone system, email sender, and SMS.
Sales Focused
Ensure effective calls and management by providing a user-friendly interface for sales and maintenance. Reporting tools- Full reports of trade, profit and loss, deposit amounts, and CDF dividends. Online Wallet- Works as a bridge between funds and trading to manage numerous transactions smoothly. MT4 to online wallets or vice versa, internal transactions between online wallets, online wallets, and IB commissions, etc. are examples of different transactions.
If a trader has several trading accounts, with a wallet, they do not need to deposit each account separately through payment systems, it is enough to deposit one account. Most importantly, the client can transfer money from all trading accounts to the wallet and submit a single withdrawal request instead of having to submit it for each account separately. Forex Broker CRM Providers are the forex broker technology development companies that have developed broker admin or back-end and traders room or trader cabinet. System, which should provide all the necessary information on one screen while using a trading platform. Displaying all client activity on the screen along with personal information, marketing information, audit results, KYC / AML statuses allows you to increase the efficiency of the company manager.
By following this, you'll be able to figure out precisely what your brokerage firm needs and avoid any organizational problems. In addition, it's essential to be aware of the potential issues that could occur with traffic, customer engagement, or software. With this knowledge, you can decide which CRM system is right for your business. It is thanks to the software solution by XCritical that your employees will be able to learn from each other and exchange the necessary info. Thus, both traders and managers will be able to improve their business skills over the period, which will affect your income. Very often, traders team make duplicate privacy policy info about the clients, which over period requires removal.
UpTrader releases a portfolio of MetaTrader 5 brokerage solutions
Our systems improve customer service by making staff more accessible. Shoretel-powered CRM integration furthermore puts customer information at your fingertips and makes record-keeping easy and efficient. If you're looking for reliable and powerful FX broker software, B2Core is the perfect solution. Offering a variety of languages and accessible to firms of all sizes, it's been used by over 150 businesses with great success. CRM software comes in different levels of complexity, so be sure to choose the one that's best suited to your needs. With its user-friendly interface and wide range of features, B2Core is perfect for any business looking to expand its operations.
The Create Person Form feature allows you to create a web-based form which will create a Lead, Contact or Target record in SuiteCRM from the information submitted on the web form.
Your partners can get an overview of their clients' money from the reports or from the charts on the dashboard.
If there is a need, managers can restrict employee access to customers' personal data (phone numbers, last names, and e-mails).
There is nothing inherently bad in it if the company does not try and trick you by promising a fortune for depositing your account, but simply provides a training service for a fixed fee.
The brokers could test core CRM features without any fee as well as accept and serve new clients right away.
You can add as many servers as you require, including mixing different platform types, and your clients will see all their account data in one place.
A pleasant bonus is the ability to track employee efficiency",said Elena. For example, you work with payment systems that require meeting certain criteria for clients, such as successful KYC. Therefore you can set such a rule to show new clients certain payment systems that accept new clients but charge high commissions. As well you can show another bunch of payment systems for old clients with lower commicions. We have improved on communication channels, time to response, and ticket processing speed, and made the processes as transparent and predictable as possible. The feedback from clients is extremely positive, but we would still like to work on certain aspects until they are perfect.
How Can The Right Forex …
That is, a prop firm is a type of financial company that hires a trader who will capitalize on the company's money acting on its behalf. Back then, almost any competent trader could become a proprietary trader and get access to big money management. Trader's Room is where clients will carry out all their account-related activities outside of actual trading.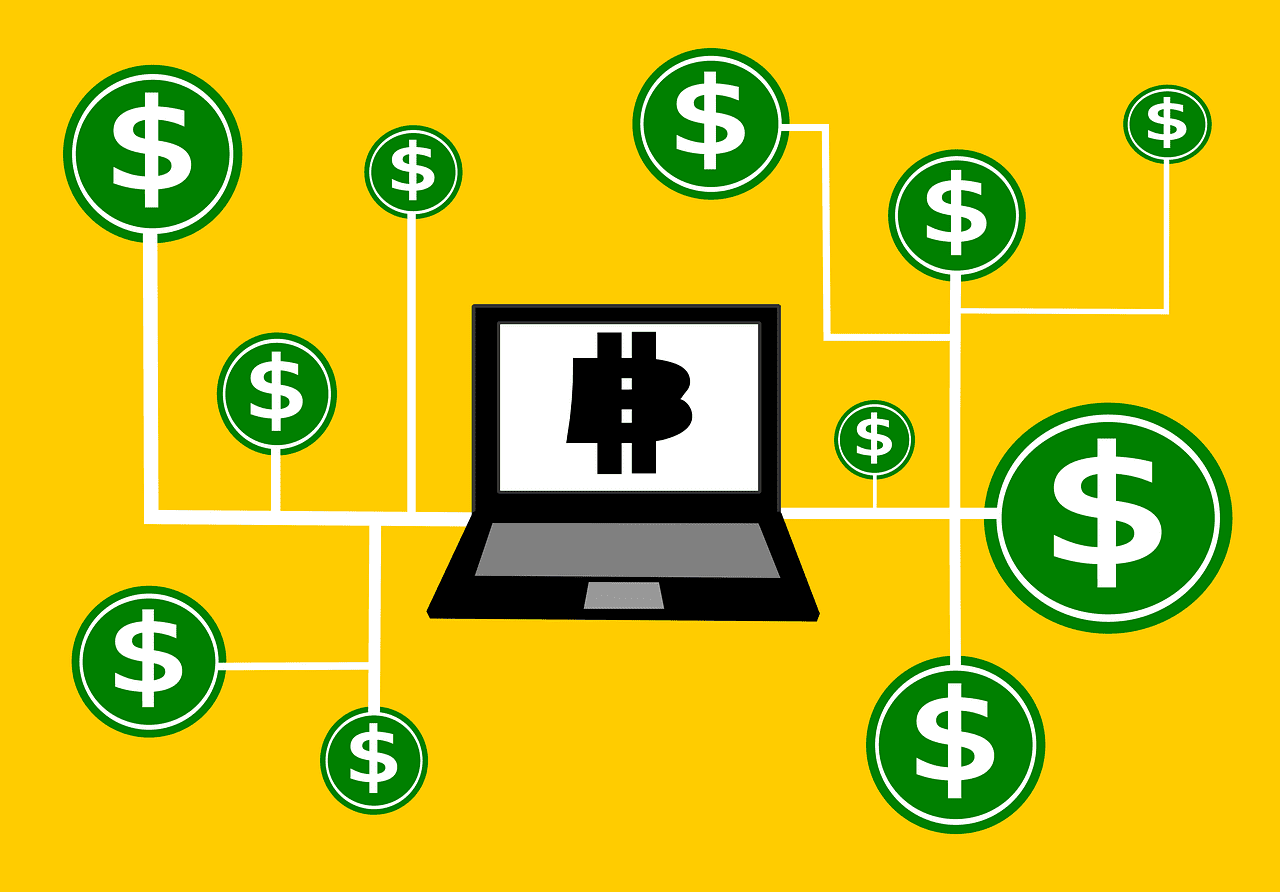 Flexible Workflow Settings and Role Managements enable Brokers to customize the Forex CRM system to their needs. Get a clean overview of your entire sales pipeline or a list of immediate operational needs in a clean visual Inbox. In the field of financial services, the digitization is increased and … For the convenience of the mobile users, FxCRM has maintained the trader's room solution responsively. As the FxCRM platform is directly connected with the trader's room, you can receive the real-time notification of the client's activity. Once we receive the required information from you, we can configure the branded and highly reliable CRM within no time.
Choosing a CRM Solution for a Forex Broker
One of the functions of the CRM is the storage of a complete array of purchaser data, taking into account KYC features. Enhance or build your brokerage business from scratch with our advanced and flexible trading platform, CRM, and a wide range of custom solutions. Sales module is a convenient client distribution and multifunctional sales management system for Forex brokers. This sales system was created with specific broker tasks in mind. It has a wide functionality and allows you to manage and analyse sales managers' performance separately and sales department performance in general.
Should work absolutely flawlessly and ensure the highest level of data security. Should form a big picture of the business with profit and loss statements, revenue and key metrics trends. Must also process this data efficiently, which implies built-in machine learning and deep learning elements.
The main features of the UpTrader Forex CRM
Thus, the brokers set the commission settings in an intuitive web interface and are able to see instant feedback. On the IB side the interface incentivizes IB registrations and streamlines referrals. Intuitive CRM interface allows you to find everything at a glance starting from the inbox. Our system interface is https://xcritical.com/ a product of many years of improvement following many top industrial leaders. Flexible workflow setting and role managements enable brokers to customize the system according to their needs. Thus, get a clean overview of your entire sales pipeline or a list of immediate operational needs in a clean visual Inbox.
Transactions for each client are retained in their own account, and employees can check the history of any trader's behavior at any time in the future. This allows management to focus on only the most important tasks, such as deposit operations, withdrawal requests from a client's trading account, and platform technical issues. Fund you wallet now and then decide which account you want to trade in. This function was implemented at the request of a large broker whose task was to simplify the path their client was taking to deposit their account.
Client distribution settings
If the requirement is met, a client receives a bonus on the balance. For example, you would like to give a bonus to new clients, a commission refund or a deposit bonus when depositing through a certain payment system. You can set up this payment system to be visible only to clients with a certain registration date.
It can be customized to your exact business model and optimized to match your existing procedures. Our FXOD CRM system's key advantages is the flexibility in setting up security parameters. Each parameter can be customized based on the needs of various company departments. forex crm FXOD CRM allows you to call customers as well as send SMS to individuals or customer groups. You can open and close transactions without ever switching from one tab to another. Increasing the speed of support response is the goal of your Support Department.
Your clients and IBs can log in to their Cabinet from ANY mobile device. Most of these companies give free demos; do take them and understand who is offering what at what cost. By the time you are done with your 4th demo, you will have a fair idea of what they are offering and what exactly you would need.
White Label cTrader: A brand-new brokerage infrastructure that will bring your business to a new level!
Seamless Integration As we all know retention is the key to success. As a result, our FXOD CRM is seamlessly integrated to trading solutions. Easy to use Our FXOD CRM is continuously updated to market needs ensuring you get the leading-edge and built-for-purpose solution from sales all the way through to marketing. Over 70 payment integrations The FXOD CRM is pre-integrated with more than 70 payment forex options that just requires your merchant account credentials to start receiving payments. Zero development required Our FXOD CRM has been developed to allow your CRM and custom portal to be fully operational and integrated without any IT development.
Founded in 2003 Dynamic Works is a Cyprus-based Forex Brokerage Technology company that has a dedicated business of providing Forex Broker CRM Software called SyntelliCore. Specializing in the sawing and distribution of hardwood products, such as red oak, white oak, maple and cherry, sold in either as green or dry, depending on demand, in all lengths and thickness. Project managers, programmers, system analysts, network engineers, and CPAs to help any company with their growth goals.